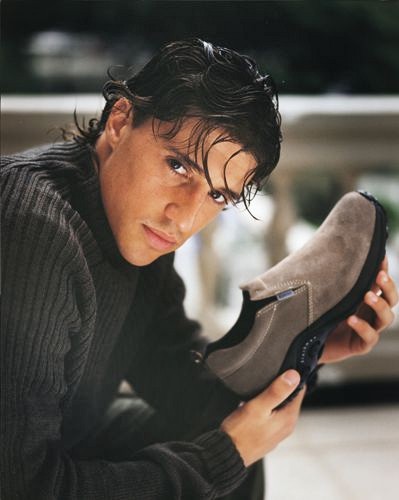 PROFILE
Date Of Birth: July, 5, 1975.
Place: Florida, Buenos Aires - Argentina
Height: 184 cm
Weight: 79 Kg
Zodiac: Cancer
Nickname: Valdanito
Marital Status: Single
Team: SS Lazio - Italy



PERSONAL'S DROPS
Singer: Rolling Stones
Soccer Idol: Van Basten and Jürgen Klinsmann
Car: has a ferrari and a Mercedes Class A
Hobby: F1 and listens Rolling Stones

CRESPO...

* has great admiration 4 the argentinean coach Daniel Passarella, because him trusted in his abilities
* starts in professional soccer with 13 years old, in River Plate, the club of his life
* is called by nick "Valdanito"(little Valdano), because of his physic similarities with the argentine ex player Jorge Valdano
* is a ferrari fan and has one, blue.
* don't has a girlfriend, and thinks that sooner or later his time will come. His big love is his family. His parents Susanna and Jorge, his sister Paula Mariana , her husband and their kids. These are the ones he really cares about.
* had his debut in Serie A on October 20th, 1996 and his contract with Lazio will be until 2005. His First appearance in Argentine National Team was on february 14, 1995
* lives in Olgiata, Rome, as the majority of Lazio Players





Thanks to Séverine for some info.